Introduction
When we first started PracticeDilly, we started with appointment reminders and texting services. Our initial clients loved these features and when we wanted to add more offices and tried to speak to more prospective clients, they were asking us about the online reviews feature and whether we could do something to help them get reviews on Google, Yelp, and Facebook. As more and more offices were asking, we started to think about the feature and thought that it would be a nice addition to PracticeDilly. So we implemented this online review feature where we help dental practices get reviews on some of the popular review sites.
But recently some of our clients were telling us they want reviews on Google and Facebook and not on Yelp. I tried to get the reasoning behind this and the clients told me that they get reviews on Yelp, but Yelp hides a lot of the reviews even though those reviews are from real patients who all had good experiences. It's kind of sad that Yelp hides those genuine reviews, so a lot of offices are trying to get away from Yelp and get reviews on Google and Facebook instead.
Although it's a frustrating experience for the dental practices, I still feel that it's important to get reviews on Yelp rather than completely avoiding it.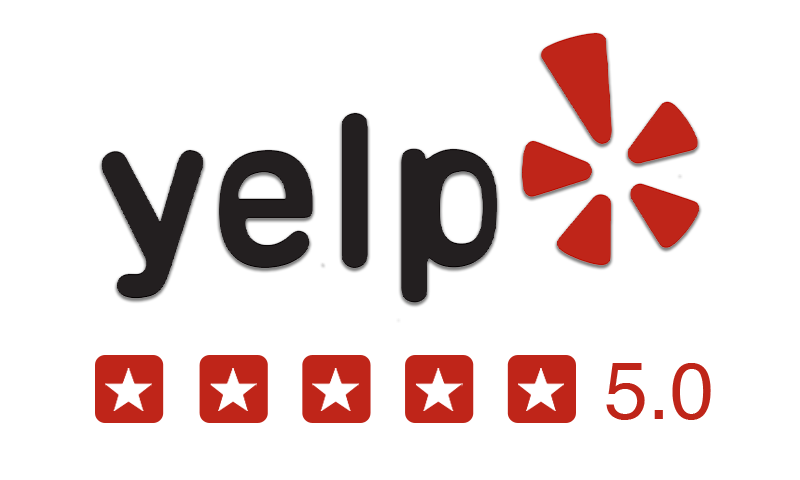 Reasons Why You Should Still Get Reviews on Yelp
Competitive edge
Let's say every year, you get about 40 reviews on Yelp, and let's assume that about 50% of them will be filtered by the Yelp algorithm. You will still end up with 20 reviews on Yelp each year, which will add up to a considerable number in a few years. Moreover, only 8% of the businesses in the healthcare industry within the USA have reviews on Yelp. Getting some good reviews for your dental practice on Yelp will give you a meaningful edge over your competitors.
Improved reach and engagement
Your dental practice's Yelp profile is essential for Google SEO. If you have a notable number of reviews on Yelp and your prospective patients search for your practice on Google, your dental practice's Yelp profile will most likely appear on the first page of search results. Having enough 5-star ratings displayed along with your Yelp profile gives a lot of credibility to your business.
Enhanced credibility as a local business
People use Yelp to find credible local businesses. It has over 90 million active monthly users, with hundreds of millions of reviews added each year. With so many prospects searching for local businesses on Yelp, having a good number of 5-star reviews on Yelp can help bring prospective patients organically.
Conclusion
Yelp is one of the most popular and credible review sites on the web, and building a strong presence on it can help your dental practice grow.
Continue to get reviews on Yelp. Although it's frustrating that Yelp is hiding some of the reviews, Yelp is still one of the most popular and critical review sites on the web, and building a strong presence on it can help your dental practice grow.