Introduction
'Your brand is what people say about you when you're not in the room.'
– Jeff Bezos, Founder of Amazon
Do you also wonder how people perceive your practice? You will get your answer by evaluating the Online Reputation of your practice. Everyone has an Online Reputation which basically acts as a shadow of their brand. To maintain goodwill, one has to manage their online reputation efficiently.
Online Reputation Management for dentists means taking control over the internet conversation with your patients. Its strategies and techniques ensure that the appropriate content comes up for you when people seek you out. Online reputation management's objective is to strike a balance, counter false trends, and allow you to put your best foot forward.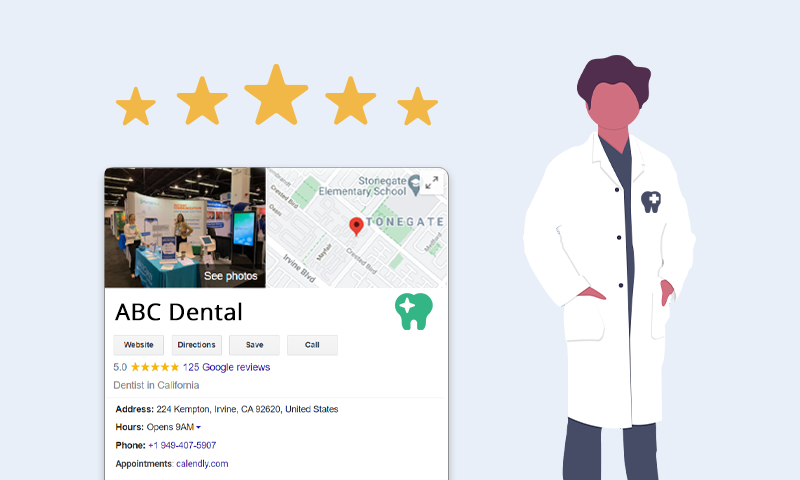 Importance of Online Reputation Management for Dentists
The digital age has made it crucial for dentists to have a strong online reputation. This confidence bridge indicates the bond between you and your patients, and it is a key factor in attracting new patients. A high share of patients relies on online reviews as a source of recommendation for a dentist in all regions. Their percentage is highest in the United States – 87%, followed by Australia – 66%, and Europe – 45%. ( Importance of online reviews when choosing a dentist in 2019 [Statistics] ).
Online Reputation Management can help your practice in the following ways:
Good first impression- Patient's frequently begun their search for a new dentist by checking online reviews. As such, it is important to have a strong online reputation with an average of four-star reviews.

Trust building- The reputation of practice plays a big role in the trust patients have for it. Practice with a good reputation will be trusted more than one with negative feedback that's not handled properly.

Competitive edge- The best online reputation management can help you differentiate yourself from other local dental offices. If the other dental offices in your area ignore their online reputation, you can shine in the eyes of potential patients.

Reduces risk of bad reviews- Reduces risk of bad reviews- A bad reputation can become self-perpetuating as bad news spreads really fast. The goal of an effective online reputation management strategy is to minimize the risk of reputation damage.

Better online presence- Positive reviews on platforms like Google can help your practice get a boost in search results. Suppose you distribute the reviews across multiple sites, the prospects of getting much better SEO rankings increases.
Online review platforms
While many review websites are available, the popular ones for dentists are Yelp, Google, and Facebook.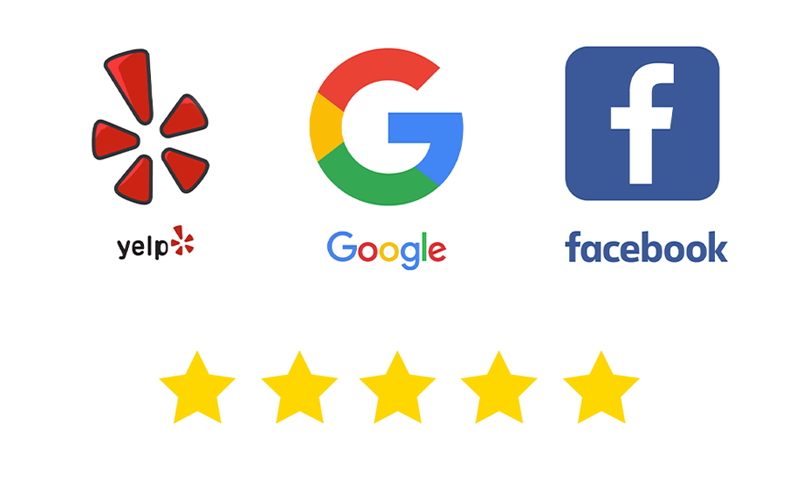 Yelp - Yelp pages are highly noticeable in search engines, particularly in searches for dental services. By receiving reviews on Yelp, you've got a better chance of appearing on these "Best of" lists, which will help your website traffic and visibility grow.

Google - There's no surprise that Google reviews are a major player in online reviews since Google is the world's most popular search engine. When ranking websites, Google's algorithm takes reviews into account. Reviews that contain the keyword you want people to use when searching can greatly boost your search engine rankings.

Facebook- Social media reviews and recommendations act as the ultimate social proof method. Recommendations can be posted on Facebook for your dental practice. Recommended content is displayed within your page, so anybody who visits can see what other visitors have written.
How to manage your Online Reputation?
An Online Reputation Management for dentists enhances, maintains, and strengthens your positive online reputation, leading to increased foot traffic at your practice. The Health Insurance Portability and Accountability Act (HIPAA), intended to protect patient's health information, makes it slightly tricky for dentists to respond to reviews. Be sure to avoid referring to any specifics about medical care or the patient's identity when responding to patient feedback on online review sites.
At the same time, craft your reply in such a manner that it shows your genuine desire to engage with the patient and solve any problems raised. Thus, finding the right practice management software partner is essential for undertaking the task of reputation management for dentists. The ideal partner will help in distinct ways like:
Positive feedback- Positive reviews of your practice on top review sites and search engines can help you acquire more new patient appointments. Online Reputation Management for dentists maximizes the number of positive patient reviews you receive by following a strategic review request process

Address any negative feedback- Negative reviews can cost your practice more new patients than positive reviews can restore. By sending you alerts about any negative patient feedback you receive via online patient grievances, reputation management software can help you respond quickly.

Respond instantly to reviews - Receive instant patient feedback across multiple platforms via a single dashboard. Automatically acknowledge incoming reviews using predefined rules. Send personalized responses to patient feedback to improve patient sentiment.

Share patient reviews with potential patients- Let them know how satisfied your patients are with your service. Ensure you share patient reviews on all popular online review sites with your potential patients on social media platforms.

Share positive reviews on your website- Provide all positive comments about your practice on your website. A great website combined with great patient testimonials will increase your credibility and convert most visitors into patients.
How can PracticeDilly assist in creating Online Reputation Management for dentists?
PracticeDilly makes it easy for your patients to post a positive review with the click of a button. Our patient engagement platform identifies patients most likely to give your practice a 5-star rating and recommends them to their social network. PracticeDilly gives you complete control of who you want to request reviews from. Thereby, we help you get reviews on the websites like Google, Yelp, and Facebook that matter most.